Vol. 1 No. 2 (2018): Dignity as a Source of Rights and Freedoms
Articles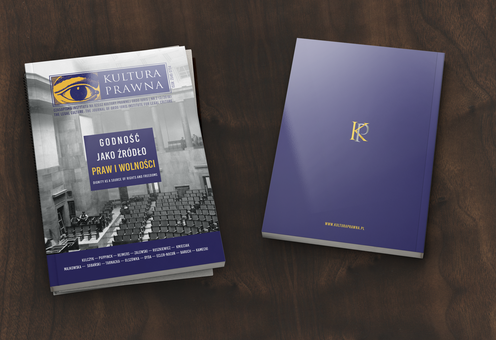 How to Cite
Reimers, A. J. (2019). "Inflation" of Human Rights. John Paul II and human rights. The Legal Culture, 1(2), 32-44. https://doi.org/10.37873/legal.2018.1.2.21
Copyright (c) 2019 The Legal Culture
This work is licensed under a Creative Commons Attribution-ShareAlike 4.0 International License.
Abstract
One of the central principles of modern political philosophy, dating from the time of John Locke, is that of human rights. Locke characterized a right as something pertaining to the individual human being as free and equal to every other human being. To this notion of inherent rights, John Stuart Mill added that a right must be something in virtue of which a person can make a claim on another or on the state. Third, the modern notion of right presupposes the concept of dignity. In contemporary societies, we are witnessing an inflation of rights, which raises two questions: 1) are new rights truly being discovered, and 2) how can we discern the legitimacy of these rights? J. S. Mill's utilitarianism holds the touchstone of good and evil to be individual happiness, and that over his own self the individual is sovereign. From this it follows that only the individual can know what is his own true good. Therefore, he ought to expect that society will support or at least not interfere with his own attainment of his good as he conceives it. Therefore "my" rights must encompass that "I" recognize to be my own needs. Others are responsible to grant to the sovereign individual those rights that he claims. From such a principle follows the rights to personal sexual satisfaction, suicide, and to marry another of one's own sex without public disapproval. Paradoxically, this inflation of rights is supported also by the quasi-Marxist notion that different classes of persons are inevitably opposed to each other and that for their protection the prerogatives of different groups must be recognized as rights.To avoid and correct this inflation it is necessary to develop a richer anthropology to found the concept of human dignity and, consequently, rights. Following the example and thinking of Pope John Paul II, we propose a reexamination of Mill's claim that a right necessarily entails some well-defined claim on another personor entity, and that a right is not so much a legal claim as a claim upon conscience.
Downloads
Download data is not yet available.
References
Baldas T., Judge dismisses federal female genital mutilation charges, USA Today, November 20, 2018, https://www.usatoday.com/story/news/nation-now/2018/11/20/female-genital-mutilation-michigan/2074239002/, accessed: 23 Nov. 2018.
Declaration of Independence, National Archives, https://www.archives.gov/founding-docs/declaration-transcript, accessed: 8 Aug. 2017.
Glendon M.A., Rights Talk: The Impoverishment of Political Discourse, New York: The Free Press, 1991.
John Paul II, Address of His Holiness John Paul II to the 34th General Assembly of the United Nations, October 2, 1979, http://w2.vatican.va/content/john-paul-ii/en/speeches/1979/october/documents/hf_jp-ii_spe_19791002_general-assembly-onu.html, accessed: 31 May 2018.
John Paul II, Discours du Pape Jean Paul II à l'Organisation des Nations Unies pour l'Education, la Science et la Culture (UNESCO), Paris (France), The Holy See, June 2, 1980, http://w2.vatican.va/content/john-paul-ii/fr/speeches/1980/june/documents/hf_jp-ii_spe_19800602_unesco.html, accessed: 6 Nov. 2018.
John Paul II, "Homily, Victory Square, Warsaw", The Holy See, June 2, http://w2.vatican.va/content/john-paul-ii/en/homilies/1979/documents/hf_jp-ii_hom_19790602_polonia-varsavia.html, accessed: 24 Nov. 2018.
John Paul II, "Meeting with the Poor of »Las Minas« District, Dominican Republic", The Holy See, January 24, http://w2.vatican.va/content/john-paul-ii/en/speeches/1979/january/documents/hf_jp-ii_spe_19790126_santo-domingo-losminas.html, accessed: 6 Nov. 2018.
Kant I., Grounding for the Metaphysics of Morals, 3 edit., trans. J.W. Ellington, Indianapolis: Hackett, 1993.
Locke J., Second Treatise of Government, Indianapolis: Hackett, 1980.
Maritain J., The Person and the Common Good, Notre Dame, Indiana: University of Notre Dame Press, 1966.
Marx K., Manifesto for the Communist Party, [in:] The Portable Karl Marx, ed. E. Kamenka, New York: Penguin, 1983.
Mill J.S., On Liberty, Indianapolis: Hackett Publishing Co., 1978.
Mill J.S., Utilitarianism, Cambridge, Indianapolis: Hackett, 2001.
Pinker S., The Stupidity of Dignity, The New Republic, May 28, 2008, https://newrepublic.com/article/64674/the-stupidity-dignity, accessed: 23 Nov. 2018.
Supreme Court of the United States, Obergefell et al. v. Hodges, Director, Ohio Department of Health, et al., 2015, Case #14–556, June 26, 2015.
United Nations Human Rights: Office of the High Commissioner International Covenant on Civil and Political Rights, March 23, 1976, https://www.ohchr.org/EN/ProfessionalInterest/Pages/CCPR.aspx, accessed: 13 Nov. 2018.
Universal Declaration of Human Rights, United Nations, December 10, 1948, http://www.un.org/en/universal-declaration-human-rights/index.html, accessed: 6 Nov. 2018.
United States Supreme Court, Planned Parenthood of Southeastern Pennsylvania et al. v Casey, Governor of Pennsylvania et al. Case # 91–744 June 29, 1992.
Vatican Council II, Pastoral Constitution on the Church in the Modern World, Gaudium et Spes, Vatican City: Libreria Editrice Vaticana, 1965.
Wojtyła K., Love and Responsibility, trans. G. Ignatik, Boston: Pauline Publications, 2013.