Vol. 1 No. 1 (2018): Dignity and Value of the Family
Articles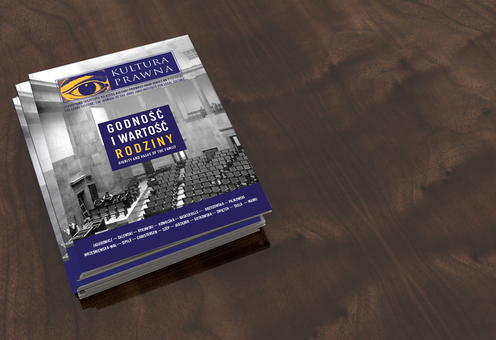 Keywords
family integrity

,

family policy

,

parnetal rights

,

role of the state
How to Cite
Baskerville, S. (2018). The Growing Role of the State in the Family. The Legal Culture, 1(1), 48-61. https://doi.org/10.37873/legal.2018.1.1.9
Copyright (c) 2018 The Legal Culture
This work is licensed under a Creative Commons Attribution-ShareAlike 4.0 International License.
Abstract
The role of the state in the family has been increasing, arguably,since the beginning of modern history. Historical sociologists like CarleZimmerman suggested that modern history has been characterizedby a gradual increase in the power of the state and that this growthis inversely proportionate to the declining importance of the family.The very field and concept of "family policy" presupposes that the fa-mily is a legitimate sphere of life for state intervention and activity. Yetthe intervention of the state may be like the touch of Midas: that whichit touches it destroys. If scholars like Zimmerman are correct, then themore the state intervenes in the family, the more we can expect the fa-mily to decline. This is borne out by recent experience, and very logicalreasons may be adduced for this and very clear manifestations in are-as like family integrity, parental rights, child welfare, and the increasein family-connected bureaucracies associated with the welfare state.Often our only acceptable response to the problems created by govern-ment intervention is more government intervention. Not only can thecure be worse than the disease; the cure canbe the disease. The resultis ever-more-powerful and ever-more-intrusive government bureaucracy– all purporting to solve the problems created by the previously policiesand the previous bureaucracy. The only way to break this vicious cycle isto discard some of our sacred assumptions about what constitutes familyhealth and to accept a new understanding of the relations between thefamily and the state.
Downloads
Download data is not yet available.
References
Baskerville S., Polski kryzys konstytucyjny – mniej i bardziej poważny, niż się wydaje, Arcana, May 2016, reprinted as Poland's 'Constitutional Crisis': Less and More Serious than it Appears, "Providence: A Journal of Christianity and American Foreign Policy", 13 January 2016.
Baskerville S., Strengthening Marriage through Divorce and Custody Reform, "The Family in America", vol. 18, no., 5 May 2004.
Baskerville S., Taken Into Custody: The War Against Fathers, Marriage, and the Family, Nashville 2007.
Baskerville S., The New Politics of Sex: The Sexual Revolution, Civil Liberties, and the Growth of Governmental Power, Kettering, Ohio 2017.
Costea P., A Norway Gone Berserk, "Law Office of Peter Costea", February 2016, http://costea-parlamentuleuropean.ro/content/a%20norway%20gone%20berserk.pdf, accessed: 21 Sep. 2017.
Democracy in America, ed. H. Mansfield, Chicago 2002.
Gallagher M., The Abolition of Marriage, Washington 1996.
Havel V., The Power of the Powerless (1984), https://chnm.gmu.edu/1989/archive/files/havel-power-of-the-powerless_be62e5917d.pdf, accessed: 21 Sep. 2017.
Krason S., The Mondale Act and Its Aftermath: An Overview of Forty Years of American Law, Public Policy, and Governmental Response to Child Abuse and Neglect, [in:] Child Abuse, Family Rights, and the Child Protective System: A Critical Analysis from Law, Ethics, and Catholic Social Teaching, Lanham, Maryland 2013.
ParentalRights.org, https://parentalrights.org/amendment/, accessed: 21 Sep. 2017.
Politics and Conscience, [in:] Open Letters: Selected Writings, 1965–1990, ed. P. Wilson, New York 1992.
Rosenberg T., The Haunted Land, New York 1995.
Szczypiński O., Family Rights and Family Policy, [in:] State of Democracy, Human Rights, and the Rule of Law in Poland: Recent Developments, ed. J. Banasiuk and T. Zych, Warsaw: Ordo Iuris, September 2016.
The Dynamics of World History, ed. J.J. Mulloy, Wilmington: Intercollegiate Studies Institute, 2003, http://www.catholiceducation.org/articles/printarticle.html?id=4223, accessed: 21 Sep. 2017.
The Family on Trial, London: Pennsylvania State University Press, 1981.
Wilson Q.J., Why We Don't Marry, "City Journal", Winter 2002, http://www.city-journal.org/html/12_1_why_we.html, accessed: 21 Sep. 2017.
Zimmerman C., Family and Civilization, Wilmington 2008.
"Zimmerman in Society", vol. 46, no. 4, July 2009.